My firm has spent literally thousands of days in jury trials in State and Federal Courts in Florida and around the United States. I have handled many notable cases and dozens of appeals in the Florida District Courts of Appeal, and the United States Courts of Appeal for the First, Second, Sixth, Ninth and Eleventh Circuits. I have appeared before the United States Supreme Court, and twice before the Florida Supreme Court.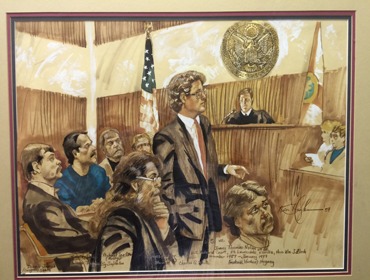 A major focus of my representation has been criminal defense in Federal Courts. I have participated in some of the longest, most challenging and most notable case jury trials in the history of Florida, such as the 14-month RICO prosecution against the Outlaws Motorcycle Club. My client was "Big Jim" Nolan, the South Florida Outlaws President. I also represented an attorney in a case arising from Operation Courtbroom, an FBI string on Miami-Dade judicial corruption.
Vigorous representation of my clients has taken me into Federal Courts throughout the United States including Puerto Rico, Los Angeles, New York, Boston, Detroit, San Antonio, Mobile, and throughout Florida, but I have practiced extensively and have much knowledge and experience in the local Federal Courts in Key West, Miami, Fort Lauderdale, West Palm Beach, Key West and Fort Pierce.
United States v. Ernesto Montaner. Acquittal of 15 counts of Medicare fraud after a four-month jury trial in Federal Court.

United States v. Yahweh Ben Yahweh, et al. Acquittal of Yahweh follower implicated in four murders in Federal RICO Indictment after five-month jury trial. State murder charges dismissed without a trial.

State v. Michael Locascio–As penalty-phase attorney. I obtained a life recommendation in a high-profile capital murder case featured on Dateline NBC and Court TV.
CHARLES G. WHITE IN THE NEWS